Welcome to the exquisite small town of Starkville, Mississippi. This is a place where tradition, vibrancy, and Southern hospitality combine to create a truly unique experience. Join us as we venture through this charming city and its delightful surroundings, showcasing the marvels that await at every turn. As you embark on your journey, remember to call Trusted Home Improvement for a free estimate on your new home replacement windows or other home upgrades. So, gear up your sense of adventure, bring along your curiosity, and get ready for a wild ride through the wonders of Starkville and its neighboring areas!
Starkville, Mississippi: A Hub of Charm and Excitement
Southern Vibes and Friendly Smiles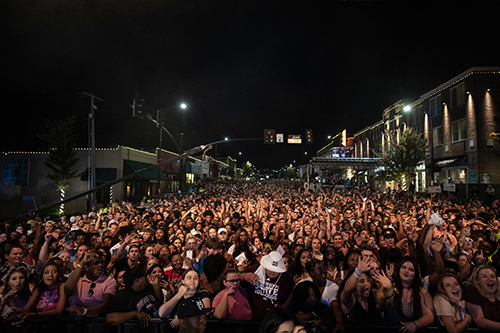 Nestled in the heart of Oktibbeha County, Starkville mesmerizes visitors with its unmistakable Southern charm. The city presents a delightful balance between historical heritage and cutting-edge vibrancy. Venture into its downtown, where the Southern vibes are palpable and friendly smiles greet you at every corner. Marvel at the architectural wonders and soak up the city's invigorating energy as you explore a treasure trove of shops, delicious eateries, and captivating live music venues.
Discover the Surrounding Marvels
Natural Splendor and Outdoor Adventures
Beyond Starkville's city limits lie a plethora of awe-inspiring natural wonders waiting to be explored. Head over to the Noxubee National Wildlife Refuge, and embrace the tranquility of its sprawling landscapes. Engage in rejuvenating hiking trails, birdwatching, or even kayaking along the scenic waterways. For a unique experience, visit the Mississippi State University Golf Course, which combines breathtaking views with a challenging game. There's never a dull moment when you're surrounded by such natural splendor! For more on the Noxubee Wildlife Refuge, click here: https://www.fws.gov/refuge/sam-d-hamilton-noxubee/visit-us/activities/photography

Taste the Flavors of Starkville
Gastronomic Marvels that Will Make Your Taste Buds Dance
Starkville's culinary scene is as dynamic as it is mouthwatering. Make your way to The Veranda, where the fusion of Southern and Cajun flavors creates an unforgettable dining experience. Treat your taste buds to local delicacies like savory barbecue, soulful gumbo, or delicious fried catfish at popular local joints such as Little Dooey or Harvey's. And if you're a craft beer enthusiast, don't miss Bulldog Burger Company, where you can pair mouthwatering burgers with a selection of over 40 craft beers.
Embark on a Historical Journey
Reliving the Past in Starkville's Historic Districts
Immerse yourself in the rich history of Starkville by exploring its various historic districts. Stroll through the Cotton District, a charming neighborhood dotted with quaint houses and unique shops, reflecting the city's cultural heritage. Visit the Oktibbeha County Heritage Museum to delve into the area's fascinating past and learn about its pivotal role in shaping the region. Marvel at the architecture of the old homes and feel the connection to the city's storied history.
Relish in Local Festivities
Celebrating Community Spirit with Unforgettable Events
Starkville locals know how to celebrate, and you're invited to join in the fun! From the Starkville Community Market, where you can explore local vendors offering fresh produce and handmade crafts, to the Bulldog Bash, a spirited festival with live music and exciting activities, there's always something happening in Starkville. Don't miss the famed Super Bulldog Weekend, where Mississippi State University's sports enthusiasm takes center stage, creating an unforgettable experience for all.
Conclusion :
As your journey through Starkville, Mississippi, and its surrounding areas comes to an end, one thing is certain – this marvel county has something for everyone. From its charming downtown and historical districts to its breathtaking natural beauty and exciting local events, you'll find yourself captivated by the spirit and energy that pervades this remarkable destination. Don't forget, while exploring your dream home in Starkville, reach out to Trusted Home Improvement for a free estimate on your new home replacement windows or other home upgrade needs. Start creating unforgettable memories today, and let Starkville amaze you at every turn!